Developing new and innovative projects in Quebec means being part of the discussion, but we've decided to take a slightly different approach (and not just mimicking everyone else; that's our specialty, after all). Living better together is also about communication and transparency, so let's talk about prices to shine some light on this oft-misunderstood topic.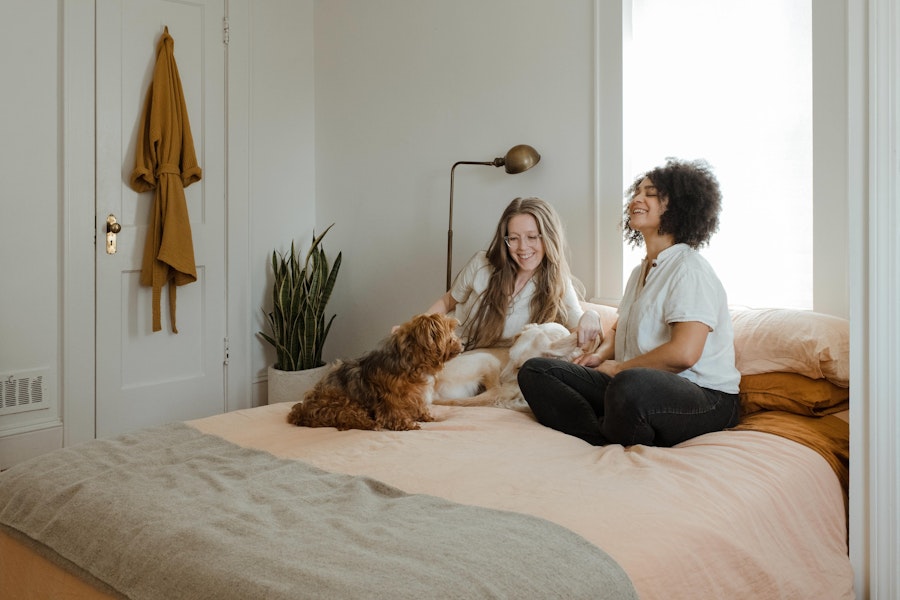 Every year, as July 1 rolls around and with it the traditional moving season in Montreal, headlines focus on the state of rent prices, between good deals and the hard-to-swallow variety. From a lease transfer of a 4 ½ in Rosemont with rent cheaper than a show at the Bell Centre, to the hike on a 3 ½ in Verdun dating back to the 1960s, these stories remind us that transparency is key when it when landlords and their tenants talk about money.
At Mellem, we unanimously decided as soon as we launched our banner to be up front about everything—every plan and square foot—without the need for appointments or emails to confirm the numbers. It's as simple as that.
Our Mellem Ville-Marie site is in full swing on Ontario Street, and our future tenants can find the exact pricing for each unit through our plan selector:
→ Studios between $1,325 and $1,765 per month
→ 3 ½ units between $1,550 and $2,000 per month
→ 4 ½ units between $2,145 and $2,980 per month
→ 5 ½ units between $2,555 and $3,385 per month
What you can find in a Mellem
Quartz countertops, ceramic backsplash and cabinetry designed for contemporary living.

Coworking space, a pleasant place to dream, create, collaborate or just sip your coffee.

Training room with everything you need to reach your personal goals.

Closed rooms of various capacities for impromptu use or by reservation
So what's with these prices?
Through our projects, we want to promote human-focused and responsible rental properties in trendy environments. That's our promise, and in order to meet our commitments and fulfill our vision, each project requires significant investment that's naturally reflected in our rent prices, which we strive to keep as close to the market median as possible. And we'll spare you the details on labour and material costs, which have boomed in recent years and are a reality we have to deal with.
Choosing a well-designed new rental project means choosing an environment where you'll almost feel like you're living in an all-inclusive resort (without the all-you-can-eat buffet). At Mellem, for example, rent covers several significant amenities worth over $500, such as high-speed Internet, electricity, hot water, air conditioning and five new appliances. That's right! All that without the bills that go with it. We even take care of the high-design lighting above the kitchen counter, as well as the solar and blackout blinds so you can sleep like a baby!
But that's not all. This new rental world we're building also includes facilities that will make others green with envy. A fully equipped fitness room that saves you money on subscriptions to the crowded local gym, a vegetable garden where you can grow your own vegetables, especially designed spaces for remote workers (we have the best Zoom background in town)... In short, we have services aplenty. Most of these new projects bring together all the essentials of a productive day under one roof in the heart of our vibrant cities, and even include local businesses on the ground floor and green common areas to unwind just downstairs from your home.
Shall we go on? You get access to a management and communication app to stay in touch with the building team, a secure room to receive packages and put an end to the suspicious disappearance of your online orders, a concierge on site 24/7 to handle minor issues, electric vehicle charging stations, and even a bicycle repair station. These services help make your life easier, all without paying anything more than your monthly rent.
Obviously, we're aware that our projects don't fit all budgets, but we really think that those who choose new-generation rentals will get value for money, and we're always available to chat about it.