And yet, it's a very real trend among young professionals, despite signs of softening in the housing market and financing being easier to find these days. Read on for the main reasons we fell in love with leasing over the long term. (We're not biased at all…well, maybe just a little.)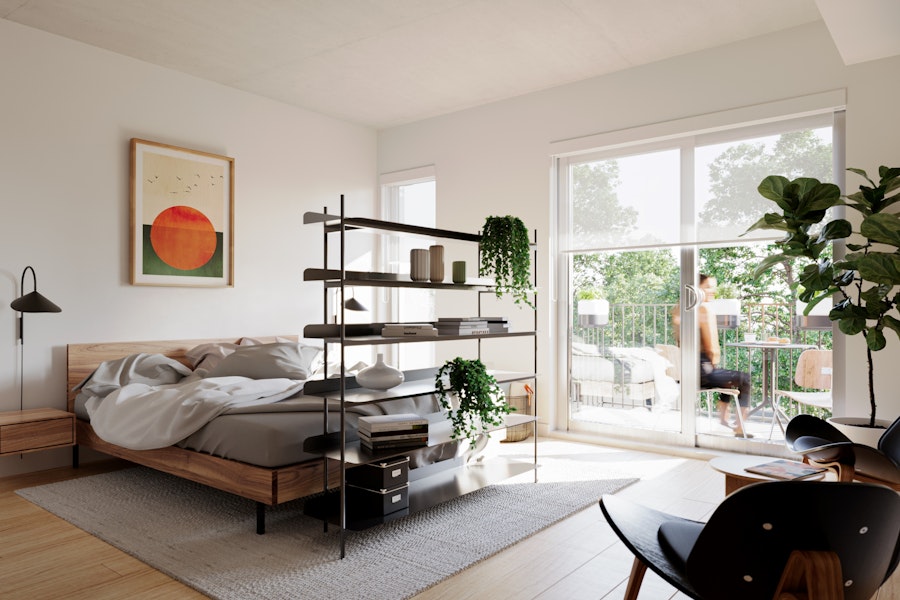 Making the conscious choice to rent has never been a smarter move. Let's go through our list of pros—from financial incentives to day-to-day flexibility—to quash the questions from friends and family once and for all:
☑  Not buying also means not paying municipal or school taxes, which can get pretty pricey in the most coveted neighbourhoods of our major urban areas. We're talking thousands of dollars in savings every year. Personally, we'd rather treat ourselves to a nice trip to Europe instead. We've heard poutine has made its way across the Atlantic and we're dying to find out how it compares to ours (which is the best, or so Ricardo says).
☑  Renting a new unit means avoiding a ton of upgrade and renovation expenses owners need to budget for. And they add up fast given the price of materials, the cost of labour and our very upscale tastes in decor (thanks, Pinterest!)! Another perk: New facilities and rental units managed by a dedicated professional team makes for a living environment that's always posh, polished and pleasant. Not to mention the energy efficiency of new construction versus a building that's a few decades old.
☑  By getting in on the ground floor of a well-planned development, we also know our rent will include services and amenities that make a difference in our monthly budget: access to fitness and wellness spaces like a gym, pool, spa or yoga room, an onsite janitor, an advanced security system, neighbourhood events.... The list goes on and on—almost like a Tulum all-inclusive.
☑  Supply is scarce and demand is high for properties in the most desirable urban districts. But tenants in new multi-residential developments get to live in the most happening 'hoods and enjoy easy access to public transit and soft mobility solutions like bike sharing stations and dedicated bike lanes. That means saving money on the cost of owning and maintaining a car, too.
☑  Finally, being a renter means choosing to live a more flexible life, one that fits our needs and wants. With a one-year renewable lease, we're not tied down if we get the itch to move or there's a new addition to the fam!
We could go all day, but we'll stop there. That's a pretty decent list of arguments to convince the pushiest rental skeptics you know! If you're still unsure, stop in and talks to us. We'll look it all over together and find what works for you.